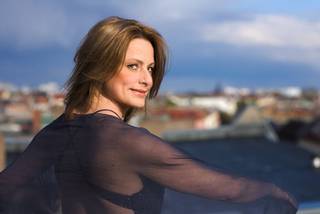 Film – the stuff dreams are made of...
Life – the stuff films are made of!
What remains when the screen goes dark and the film is over? Thoughts of a camera angle, an actor, the plot, an edit? Maybe. But most people associate films with feelings in their memories.
As an editor, I am the first viewer, I trust my first feelings when examining the pictures. With the intuition of a detective, I follow the slightest clues: an exhalation, a blink, a gesture. I check everything for authenticity. Do I believe it? What does it arouse in me? For the transformation process from what I feel to what the viewer is supposed to feel, the editing room becomes an alchemist's lab. In the quiet and solitude, I get the first look at a story that has to be created before it sees the light of day. I love telling stories about people, told by people for people.
»Art evokes the mystery without which the world would not exist.«
Magritte